Video clips/Meditative Bondage/
introduction       page 1       page 2       page 3       page 4       page 5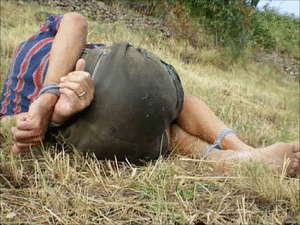 Manuel and Billy's tie-up games · Meditative Bondage 01  ▼
General information about this channel is included, which is a bit different from what someone expects when following the tag BONDAGE. Texts and visuals are based on the novels SNAKIE – DIANA and SNAKIE – BILLY, which were published in German. Genre: classical coming of age novel. Some episodes are narrated in the clips, translated into English. Protagonists: Manuel, a boy from Salamanca, Spain, and Billy, his friend from the Laramie County, Wyoming, USA. Both have the strange desire to tie up themselves or each other.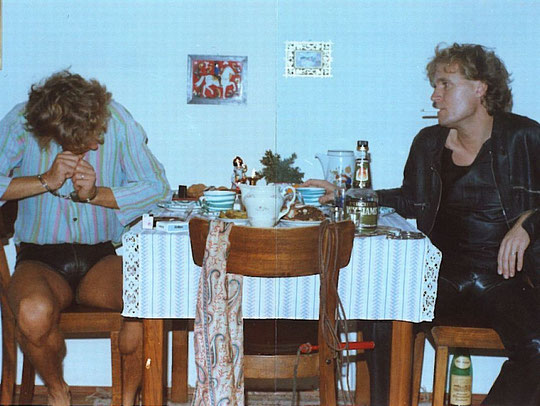 Hands up! Go to the tree over there! · Meditative Bondage 02  ▼
Summer 1958. School holidays. Manuel, a Spanish boy from Salamanca, is learning German in Northern Germany. He is an imaginative and solitary boy. Free afternoons he likes to spend in a virgin oak tree forest belonging to the County Brackelstein. Entry strictly forbidden. Count Brackelstein wants to keep the precious piece of woodlands clean and steady. Diana, a girl who loves the outdoors, is well acquainted with the Brackelstein family. Inspired by the Greek mythology, she declares herself guardian of the grove. Her shepherd dog Meleager helps her to frighten away intruders...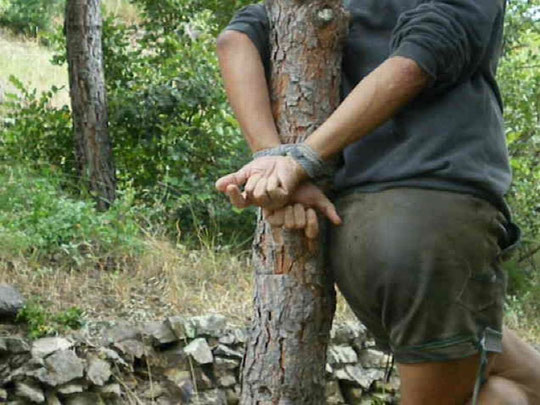 A test of courage for schoolboys · Meditative Bondage 03  ▼
In the peaceful times after the disastrous World War II, in kid games nothing turned out to be dangerous or even harmful. On the other hand, interdictions were more respected as nowadays. And transgressions were more strictly penalised. Trespassing Count Brackelstein's forbiddance to enter his virgin oak forest, is a favoured test of courage for schoolboys. When ever it happens, it is mildly avenged. At worst, the boys get a resounding slap from the Count's forester. As to be seen in clip 02, Diana names herself guardian of the grove. The girl cooks up other punishments...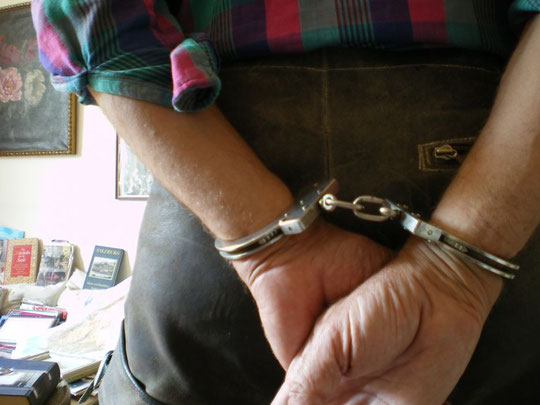 It is thrilling to become Diana's prisoner · Meditative Bondage 04  ▼
Manuel from Salamanca is an imaginative solitary boy. Far away from being an athlete. In his school holidays, his mother sends him abroad. To Germany – the boy should learn German. The Germans do a lot of sports. Manuel hates playing football with other boys. Sometimes he starts playing for himself. It bores him. Instead of swimming with his friends in the open air bath, he prefers to roam through Count Brackelstein's virgin forest. Although it is a strictly forbidden area. Dreaming there of Diana produces a strange feeling between his legs. Would be handsome to become again her prisoner...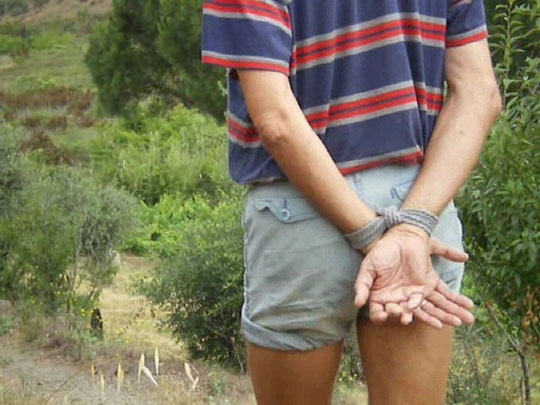 Tied up boy bursting into tears · Meditative Bondage 05  ▼
Much more important for Manuel than conjugating difficult verbs is roaming the Count's forbidden oak forest where he has already been captured and tied up twice by Diana, an Amazonian girl. She appoints herself as "Guardian of the Grove". Never before Manuel has been tied up by someone else. It is much more exciting than his self- bondage patchwork. In Salamanca, no guy would tie him up. Or would agree to be captivated. It is only him who likes it a lot being tied up. More than that: Sometimes, Manuel feels a strong need for it. It calms down his unquiet body and extravagant imagination...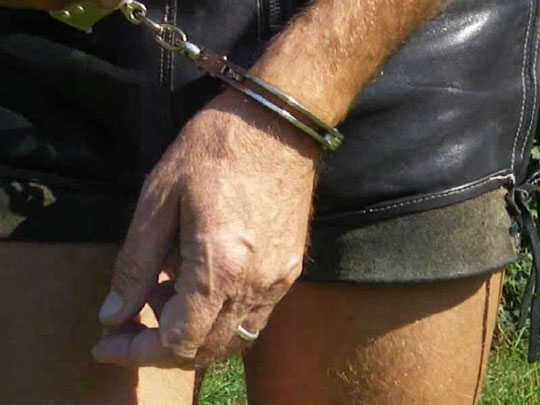 Tied up in Wyoming · Meditative Bondage 06  ▼ 
Let us have a look back: Fifty years ago it was not as easy as it is nowadays for somebody to determine clearly which are the exact sensations and reactions of being tied up voluntarily. Many questions were raised. Why do I like it? Is anything going wrong with me? Is it possibly a mental illness...?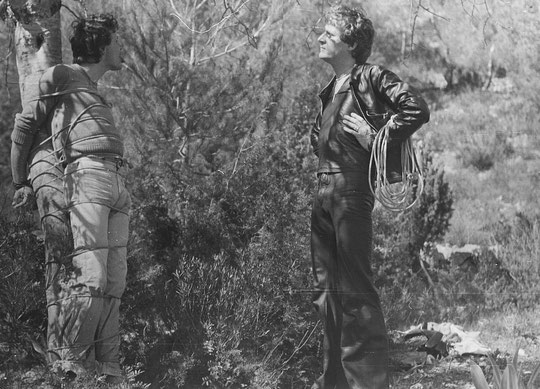 Boy's short leather pants save Billy's life · Meditative Bondage 07  ▼
Billy has been quite lucky under the circumstances with the gunshot into his crotch. The skin-tight leather pants, a size too small for the boy, pressed his genitals against the body. The bullet accurately whizzed close to the balls, rupturing nothing but skin between them. Then it ripped a leg artery and sank into the ground. All that could be repaired, including the leather pants which saved Billy's life. Without balls or penis, he swore afterwards, he would have killed himself.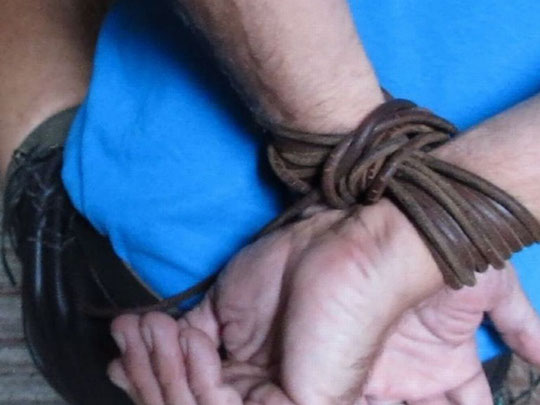 Securely tied hands with thin leather thongs · Meditative Bondage 08▼
Billy would not have believed how efficiently self-bondage works. The crucial point is that the end of the leather strap is intertwined with itself at least three, better four or five times. Due to the high friction of leather on leather or on skin, the loops can't be undone by the captive. He may struggle with his arms or try to turn round the wrists, there is no way out. If he pulls the end of the thong in any direction, the only effect will be tightening the lacing.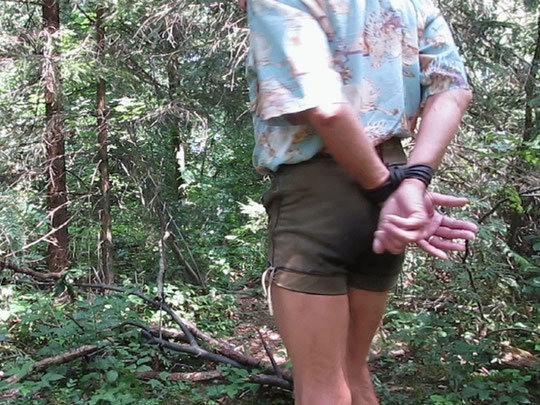 Exciting tie-up-afternoon in the woods · Meditative Bondage 09 ▼
Until Manuel came to know Diana, nobody played tie up games with him. When he was eleven, he started trying out the possibilities of bondage. Being aware of the risks, the boy is now old enough to put self-bondage techniques into practice.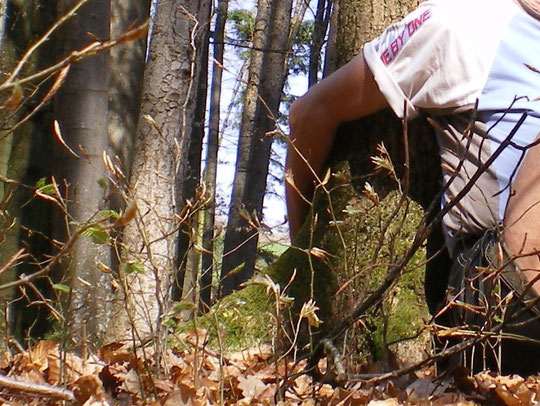 Billy spanked in the reformatory · Meditative Bondage 10  ▼
Summer 1962 · Ponderosa Ranch · Laramie County · Wyoming
Billy wants to demonstrate Manuel how he was spanked in the reformatory school. Granny's Singer sewing machine is appropriate to be used as spanking bench. "For what reason were you punished?" Manuel asks. "Well, I was top of the class. In a math test, the boys beside me copied my perfect work. And beside them two others. As they copied it without any variation, it came to light. The cowards claimed that it was me, who did copy. Four liars against me. I had no chance – heavy punishment for cribbing! Sitting a long Sunday morning handcuffed in the school desk."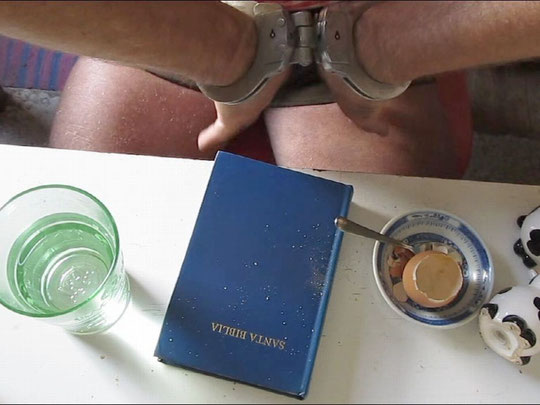 Video clips/Meditative Bondage/
introduction       page 1       page 2       page 3       page 4       page 5